Six things to consider when selecting a time-lapse and remote site monitoring provider.
When it comes to selecting a time-lapse photographer to capture your project, you want to get it right. After all, you only get one chance. Once a project is complete, there is no tearing it down and starting again. Because it can be overwhelming to know who to choose, we've created a list of 6 things to look for in a time-lapse photographer and remote monitoring system provider that you might not have considered.
Ask the company you're interested in what type of equipment they will use. This includes cameras and set up gear. If you are comparing two different providers and they are almost on par in price point, find out what quality your dollars are getting you. Often a lower price point can mean that provider is capturing with old cameras that have a lower resolution, or sometimes just a stand-alone GoPro with no remote access. These solutions may seem to work well initially but what happens after you walk away? If the battery runs out of power, or the memory card fills, the system breaks down or even if a spider decides to walk in front of the lens and build its next home. You may not find out about these issues until a while later and by then it's too late! You want to ensure what you invest in is reliable and will work for the long term. If you want to see project details with ease and want a final video production that looks seamless you need to ensure the gear is up to the job. There's very little you can do to improve a low quality image after the fact.
2. Video production quality
That brings us to our second point – video production quality. Typically, at the end of your construction period you'll look to your time-lapse provider to create a great progress video. Make sure you have watched at least a handful of their previous videos. This will give you a feeling of their editing style. Be looking for videos that flow smoothly, offer a high resolution image and avoid too much distraction through changes in light and shade.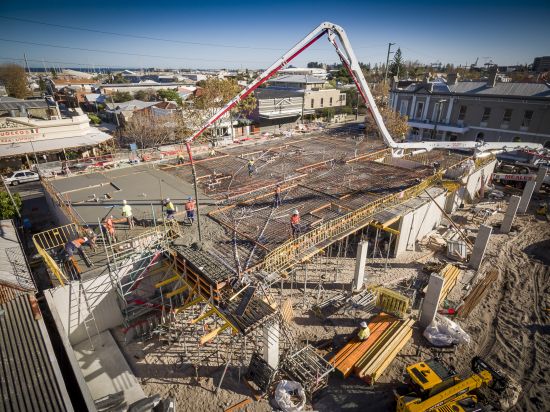 Things can and do go wrong on site. Inclement weather can leave water smears on a camera, large site equipment can unbalance gear setup or a
transmission connection can cutout and images may stop sending. For these reasons, and others, you want to know that you can easily get in touch with your photography provider to fix the problem as quickly as possible so you don't miss capturing critical moments. It's a good idea to ask your provider how responsive to your project's needs they are able to be.
4. Reputation and reliability
If you're trusting someone with a big job, don't you want to know that they've done it before? Do some research into your photographer's past jobs. Most websites will include a list of previous clients and some testimonials. Take some time to see if you recognise any of the names they've worked for. You could even contact one or two to ask about their experience.
Price is obviously one of the most important factors for the buyer, but just like we have demonstrated previously in this list it should be preceded by all the other points. If you find a time-lapse provider who ticks all the other boxes, wouldn't you want to pay the right price for a service you know isn't going to fail you? You can let your provider know what type of budget you are working within and they should be able to give you suitable options. If you are comparing multiple time-lapse providers, just remember to ask the right questions to find out why one may be offering a cheaper service than another.
Sitevisuals is happy to answer any questions you may have about our services. Feel free to
contact us
any time and we'll get back to you shortly.